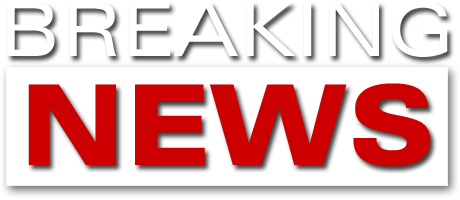 Shortly about us
Martiria is an epic/doom metal rock band formed back in the '80s and re-founded (after a long pause) in 2002. Seven album published (last one R-Evolution, with ex Black Sabbath Vinny Appice - 2014).

The band was formed back in the '80s. At the beginning the band was very much oriented towards Doom/Metal sounds such as: early Candlemass and Black Sabbath. After releasing just a few demos and featuring various musicians, in 1998 the members of the group decide to take a break for a while in order to experience different projects. (continue)
News and LIVE shows
Uh... it seems we have none planned right now.
Why don't you invite is in your local club?
mrc@martiria.com
(Booking info & more)

Info & booking
info@martiria.com
Reviews & Interviews
Reviews / Interviews


Album: R-Evolution ( 2014 )

REVIEW

Date: February '14
Author: Anthony May
Vote: 100%
Language: English
Website: http://festivalphoto.net
Direct link: click here
This is a fantastic album. It always feels particularly good when you play an album from a band you have no idea about and thus have no expectations, and find it's a superb album. Excellent drumming, great guitar work and some excellent vocals all add up to a top quality album. With a running time of a fraction over an hour its a good long album, too. Highly recommended.
Although I'd never come across Martiria before, this is actually their sixth album. The Italian band formed in 1987 as a doom metal band but never really took off and the members went their own ways before reforming in 2002. In 2004 they released their debut album, and now ten years on they have signed to Rocksector records and are releasing their sixth album. The current lineup includes a man familiar to millions of rock fans as the man who has played drums for Dio, Black Sabbath and Heaven and Hell.

While the band may have been a doom metal band originally these days things have changed significantly and is more a mix of traditional metal and Power Metal with some Doom metal too.

Brief comments on a few tracks....

The album starts off with "King of shadows (Orpheus)". The opening of the track is some epic sounding choral style vocals and leads into the song itself as the guitar and vocals kick in - it really is a superb start to the song. Once things move to the main part of the song several things are clear - the vocals are great and there's plenty of power from those gutiar riffs. This is an excellent song.

"Steam power" is a slow acoustic song for the first minute or so before the electric guitars kick in and the pace picks up and it turns into a much faster heavier song.

"Salem" has a real power metal sound, and it works really well - one of many great songs on the album.

This is a fantastic album. It always feels particularly good when you play an album from a band you have no idea about and thus have no expectations, and find it's a superb album. Excellent drumming, great guitar work and some excellent vocals all add up to a top quality album. With a running time of a fraction over an hour its a good long album, too. Highly recommended.

"R-Evolution" will be released on 10th February 2014 on Rocksector records.

© Anthony May