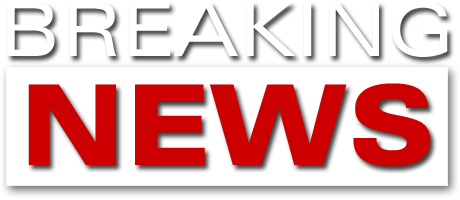 Shortly about us
Martiria is an epic/doom metal rock band formed back in the '80s and re-founded (after a long pause) in 2002. Seven album published (last one R-Evolution, with ex Black Sabbath Vinny Appice - 2014).

The band was formed back in the '80s. At the beginning the band was very much oriented towards Doom/Metal sounds such as: early Candlemass and Black Sabbath. After releasing just a few demos and featuring various musicians, in 1998 the members of the group decide to take a break for a while in order to experience different projects. (continue)
News and LIVE shows
Uh... it seems we have none planned right now.
Why don't you invite is in your local club?
mrc@martiria.com
(Booking info & more)

Info & booking
info@martiria.com
Reviews & Interviews
Reviews / Interviews


Album: R-Evolution ( 2014 )

REVIEW

Date: March '14
Author: Michael Dodd
Vote: n/a
Language: English
Website: http://getyourrockout.co.uk
Direct link: click here
I cannot fault each song's individual brilliance and I have no hesitation in saying that this is one of the most well written albums of the year so far.
There can be certain unpredictability in album reviewing but on occasion you get exactly what you thought you were going to get. In this case, since the album came from Rocksector Records who I have become accustomed to producing records of great sound and genuinely excellent rock music I had an inkling that that this work by Martiria was going to be a solid collection of well-made music. Add into the equation former Dio/Heaven and Hell drummer Vinny Appice and the anticipation is cranked up a little further. Thankfully, this is an album that rarely if ever disappoints.

One thing I really like about R-Evolution is how precise its combination of positive traits feels when you listen to it. The work of the legendary drummer is of course tight, especially the solo effort which kicks off 'Dark Angels', but every other member of the band manages to individually shine while contributing to an overall great sound. Singer Flavio Cosma delights the listener's ear with his impressive range and at times his work is reminiscent of Bruce Dickinson, especially on 'Steam Power'. There is a bit of a Maiden vibe in 'The Viol and the Abyss' too in its chugging rhythm and the tone of Andy Menario's guitar. Speaking of Menario, his keyboard work is definitely the main reason these guys identify themselves at least in part as a doom band. His notes help tracks like opening number 'King of Shadows (Orpheus)' achieve a certain gravitas that is emphasized by excellent bass work from Derek Maniscalco.

There are a couple of things I didn't like, and it's a shame because they are quite stark in comparison to all of the great elements which make up this record. A layered verse refrain in 'King of Shadows (Orpheus)' doesn't ring quite right in the ears when you listen to it, and I did feel that certain tracks were a little too long. The latter point is worrisome because the main thing I admire about this album is how well written the songs are. Each track progresses in a series of musical peaks and valleys that shows how well refined the band's sensibilities really are, so when I say that it feels like things kind of dragged a little I guess what I mean is that the album probably could have done with being chopped down by a song or too. This is a great collection of singularly well made songs, but the overall flow of the album is actually a little strained by the fact that each number is so musically intricate. That being said, on a track by track basis there is so much to love about this album, and there is a tremendous piece of pacing in the placing of folk ballad 'Light Brigade' right in the middle of the track listing.

If I had to pick a couple of favourite tracks I would go for 'Southern Seas' and 'Salem', which lie side by side on the record. The former is a tremendously atmospheric epic combining unreal vocal skill and ambient, almost orchestral full band sound. Like previously mentioned tracks there is a hint of Iron Maiden about it but really this is a brilliant expression of Martiria's own unique sound. The same is true of 'Salem', whose keyboard led rhythm had me in mind of classic Deep Purple. As musically precise as it gets, this one is also just a solid hard rocking headbangers tune, one that I found myself having fun repeatedly listening to.

On the whole this is a magnificently well made album whose sound is just the right combination of the epic and the just plain old rocking. Even though the record did feel slightly stretched I cannot fault each song's individual brilliance and I have no hesitation in saying that this is one of the most well written albums of the year so far.

© Michael Dodd