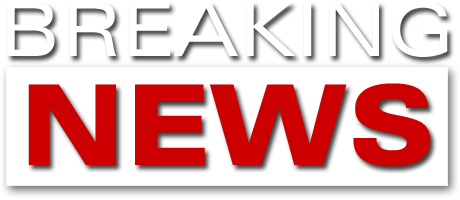 Shortly about us
Martiria is an epic/doom metal rock band formed back in the '80s and re-founded (after a long pause) in 2002. Seven album published (last one R-Evolution, with ex Black Sabbath Vinny Appice - 2014).

The band was formed back in the '80s. At the beginning the band was very much oriented towards Doom/Metal sounds such as: early Candlemass and Black Sabbath. After releasing just a few demos and featuring various musicians, in 1998 the members of the group decide to take a break for a while in order to experience different projects. (continue)
News and LIVE shows
Uh... it seems we have none planned right now.
Why don't you invite is in your local club?
mrc@martiria.com
(Booking info & more)

Info & booking
info@martiria.com
Reviews & Interviews
Reviews / Interviews


Album: R-Evolution ( 2014 )

REVIEW

Date: February '14
Author: Barry McMinn
Vote: n/a
Language: English
Website: http://www.themayfairmallzine.com
Direct link: click here
Yes there will be a lot of focus on new drummer Appice, but this will be short lived once people hear the album for themselves, because the musicianship and song structures are just superb.
'R-Evolution' is the sixth studio release form Italian Epic Metallers Martiria (Christian Martyrdom), originally formed as a Doom Metal band back in 87. After a short hiatus the band returned in 2002 and released their debut album 'The Eternal Soul', which was followed by 'The Age of the Return' (2005), 'Time Of Truth' (2008), 'On The Way Back' (2011) and 'Roma S.P.Q.R.' (2012). Now in 2014 the band return with a monster opus 'R-Evolution'.

Along the road the band has seen it's fair share of line-up changes, now the 2014 line-up consists of Andy Menario (guitar and keyboards), Flavio Cosma (vocals), Derek Maniscalco (bass), Vinny Appice (drums), with Marco R. Capelli doing the (lyrics).

The band have long left that Doom Metal phase in their career behind and now deliver Epic Metal with a definite sway toward the film score vibe, as can be felt from the off with the massive opener 'King of Shadows', with Cosma's vocals the definite high point, not just of this track, but the entire album. The power infused Metal continues with 'Steam Power', a slow burner that builds on a semi-acoustic start and then just erupts into a flurry of big licks and powerhouse rhythms.

'Southern Seas' is another builder, this time the foundation is the big hitting Appice and the thumping bass lines of Maniscalco, with Cosma delivering a dark, dramatic, almost narrative vocal, whereas 'Salem' is straight down the middle Power Metal as the big riffs drive this one ever forward, a real heads-down metaller.

But where Cosma really shines for me is on the dark doom laden 'The Road To Tenochtitlan', a real thunderous opus, which is followed by the rip snorting Metal rampage that is 'Grim Reaper', before switching things big style with the Folk Metal vibe of 'Light Brigade'. A track that wouldn't be a miss on any Rhapsody Of Fire album.

It's back to the full on Metal attack of 'Dark Angels', a track undoubtedly built around the drumming of Appice, before Menario really lights up the fret-board on the excellent title track 'Revolution' and the equally impressive 'The Mark Of Cain'.

'The Viol And The Abyss' is another all out metal attack where the band really push the envelope, mixing both dark and light, old school meets nu-school, with enough to please the classic Metal fans and the new young breed.

Keeping with that old school Heavy Metal vibe is 'Across The Mountains', before the album closer 'Tsushima'. A real touch of Doom ridden Metal that again shows the diverse mix of the album. Yes there will be a lot of focus on new drummer Appice, but this will be short lived once people hear the album for themselves, because the musicianship and song structures are just superb.

© Barry McMinn