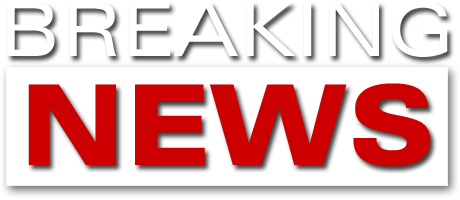 Shortly about us
Martiria is an epic/doom metal rock band formed back in the '80s and re-founded (after a long pause) in 2002. Seven album published (last one R-Evolution, with ex Black Sabbath Vinny Appice - 2014).

The band was formed back in the '80s. At the beginning the band was very much oriented towards Doom/Metal sounds such as: early Candlemass and Black Sabbath. After releasing just a few demos and featuring various musicians, in 1998 the members of the group decide to take a break for a while in order to experience different projects. (continue)
News and LIVE shows
Uh... it seems we have none planned right now.
Why don't you invite is in your local club?
mrc@martiria.com
(Booking info & more)

Info & booking
info@martiria.com
Reviews & Interviews
Reviews / Interviews


Album: R-Evolution ( 2014 )

REVIEW

Date: January '14
Author: Adrian
Vote: 70%
Language: English
Website: http://www.myglobalmind.com
Direct link: click here
This is a very strong album: while the focus inevitably falls on Appice, the musicianship stands up on its own merit and is complemented by the muscular material.
5 albums into a career that started in the 1980s the years have seen several members of Martiria come and go. After very little output initially, the band went on hiatus and returned in 2002. Their latest opus, 'R-evolution' dispenses with the vocal skills of Rick Anderson who had sung so well on previous releases and his replacement, Flavio Cosma, steps in front and centre. Also in the cannon we find drumming legend Vinny Appice who plays with the band for the first time on this album.

Much has been made of Vinny joining the band and from the off we can hear his distinctive drumming no more than on opening track 'King of Shadows'. Not dissimilar to Black Sabbath's style on their Headless Cross album, we hear the choral / keyboard effects in the intro whilst driving from the centre is Vinny's undeniable drumming power. Add to this Cosma's distinctly Dio-esque vocals and Andy Menario's (lead guitar) crunchy riffs and solo breaks and we have something special to come.

The band have been described as a doom / epic metal band in the past but the current album definitely leans towards the epic side on 'R-evolution' with softly sung story telling on 'Steam power' before launching into the body of the song which sees Cosma change his vocal styling to that of Rainbow era Graham Bonnet at times. Great harmonising on the chorus and some lofty wails getting the message across loud and clear.

The production does seem to favour the drumming of their most famous member and listening to the album the rest of the band sound like they are playing around the rhythm section (ably completed by Derek Maniscalco on bass).

The Headless Cross similarities continue on 'Southern Seas' with soft vocal breaks, epic guitar work similar to Tony Iommi in style. 'Salem' treads the more common power metal ground, galloping riffs and drum beats with soaring vocals from Cosma. 'The Road of Tenochtitlan' sees them firmly back in Dio territory (if Vivian Campbell wants a new front man for Last in Line then he need look no further). Subtle keyboard fills and tubular bells add to 'Grim Reaper' which again gallops through its 4:25 running time.

'Light brigade' adds a little bit of a medieval flare to the album and continues to help build the epic imagery that the band aspire to. 'Dark angels' , 'Revolution' and 'The mark of cain' all continue in a similar vein, pounding drums, chugging riffs, ghostly organ fills and Cosma's great vocalisation over the top.

There are times where you wonder if perhaps they play it a little too safe. The majority of the tracks can be identified by anyone who has listened to Sabbath, Dio and early Rainbow. For a band who brands themselves as doom/epic it's a good fit but the tracks often seem too familiar and you find yourself wondering "where have I heard that before". What brings it back to a unique perspective is the lyrical content. Special mention must go to Marco Capelli's lyrics. Capelli joined the band as the main lyric writer and this move has allowed Menario to focus exclusively on the musical composition. This interesting mix really pays off as the lyrics draw you in and do prevent track by track comparisons to the works they all clearly pay homage to.

'Across the mountains' and 'Tsushima' close out the album bringing the total playing time to just over an hour. At 6:21 'Tsushima' is the longest track on the album and is by far the doomiest track on offer. Slower than the preceding track by a considerable margin it builds layering guitar and drums which then pull us into a mid-song interlude with keyboard, acoustic guitars and some wonderful harmonised vocals.

Overall it's a very very tight album. Excellent musicianship and the whilst the focus I am sure will be on Vinny Appice in the short term, the great lyrics from Capelli and Cosma's voice really set this out from the crowd.

© Adrian