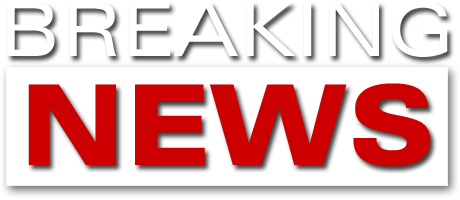 Shortly about us
Martiria is an epic/doom metal rock band formed back in the '80s and re-founded (after a long pause) in 2002. Seven album published (last one R-Evolution, with ex Black Sabbath Vinny Appice - 2014).

The band was formed back in the '80s. At the beginning the band was very much oriented towards Doom/Metal sounds such as: early Candlemass and Black Sabbath. After releasing just a few demos and featuring various musicians, in 1998 the members of the group decide to take a break for a while in order to experience different projects. (continue)
News and LIVE shows
Uh... it seems we have none planned right now.
Why don't you invite is in your local club?
mrc@martiria.com
(Booking info & more)

Info & booking
info@martiria.com
Reviews & Interviews
Reviews / Interviews


Album: On the way back ( 2011 )

REVIEW

Date: August '11
Author: Francesco
Vote: n/a
Language: Italian
Website: http://www.metal-empire.it
Direct link: click here
On the Way Back si è rivelato un lavoro sicuramente ponderato a livello compositivo, e un acquisto da tenere in considerazione, in quanto disco che sa dimostrarsi vario e convincente.
Quarto full length per gli italiani Martiria, già ospiti in precedenza sulle pagine di metal-empire.it con il loro Time of Truth, caratterizzato da un movimentato heavy metal circondato da tematiche rivolte all'epic. Con il loro ultimo lavoro, On the Way Back (rilasciato da My Graveyard Productions), inaspettatamente, il gruppo propende verso un tipo di sonorità improntato generalmente verso un doom/epic metal duro, spesso contornato da inserti di tastiera utili a ricreare le giuste atmosfere.
Dopo l'intro, Cantico (una partitura eseguita da un coro), è la chitarra distorta a dare il via al primo pezzo cantato, Drought, che vede inserirsi il singer Rick Anderson, autore di uno stile che trovavo poco entusiasmante in Time of Truth, ma che fortunatamente qui riesce a sposarsi meglio con il versante strumentistico. E' possibile notare fin da subito come la band adotti diverse variazioni a livello di composizione, che contribuiscono non poco a rendere le tracce piuttosto godibili (cito interessanti episodi come Ashes to Ashes, o la malinconica ma coinvolgente The Slaughter of the Guilties). Menziono poi You Brought Me Sorrow, che a opprimenti distorsioni mischia intermezzi in cui basso (Derek Maniscalco), voce e batteria (Umberto Spiniello) sono le vere protagoniste, per poi lanciarsi in un assolo conclusivo ad opera di Andy Menario, e Twenty Eight Steps, lunga canzone forte di graffianti riff (a volte in alternanza con buone partiture di chitarra acustica), cantato spesso incisivo, cori e una cangiante tastiera. L'omonima e conclusiva On the Way Back si concentra sull'orchestrale, abolendo per l'occasione le distorsioni, dando anzi il giusto spazio ad una delicata chitarra in combo con la voce.
Insomma, On the Way Back si è rivelato un lavoro sicuramente ponderato a livello compositivo, e un acquisto da tenere in considerazione, in quanto disco che sa dimostrarsi vario e convincente.

© Francesco