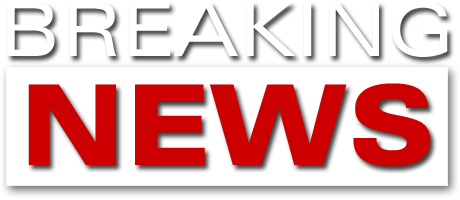 Shortly about us
Martiria is an epic/doom metal rock band formed back in the '80s and re-founded (after a long pause) in 2002. Seven album published (last one R-Evolution, with ex Black Sabbath Vinny Appice - 2014).

The band was formed back in the '80s. At the beginning the band was very much oriented towards Doom/Metal sounds such as: early Candlemass and Black Sabbath. After releasing just a few demos and featuring various musicians, in 1998 the members of the group decide to take a break for a while in order to experience different projects. (continue)
News and LIVE shows
Uh... it seems we have none planned right now.
Why don't you invite is in your local club?
mrc@martiria.com
(Booking info & more)

Info & booking
info@martiria.com
Reviews & Interviews
Reviews / Interviews


Album: On the way back ( 2011 )

REVIEW

Date: August '11
Author: Marco Drekiť Turco
Vote: 78%
Language: Italian
Website: http://truemetal.it
Direct link: click here
Coraggioso, epico quanto basta e ben fatto. Gran bel disco.
"On the Way Back": sulla via del ritorno, solcando correnti nere. Il titolo e la copertina del nuovo disco targato Martiria raccontano tutto delle canzoni che vi sono contenute. Da una parte c'č un ritorno indietro, al passato, e una tracklist scritta quasi interamente negli anni '80. Dall'altra c'č un sound che mostra una svolta netta, verso stilemi piů cupi che mai. Epic Metal elegante, raffinato, denso di atmosfera, ma dai toni doom e malinconici. I Martiria hanno preso il loro suono e lo hanno intinto nelle acque scure da cui era sorto nel 1987.

La musica del combo capitolino non č mai stata "facile": niente metallo da guerra, bensě un Epic di classe e dalle forti venature melodiche. "On the Way Back" č il quarto lavoro in studio per il progetto di Andy "Menario" Menarini (armata My Graveyard Productions), accompagnato come sempre da Derek Maniscalco al basso (questa volta supportato dalla new-entry Umberto Spiniello alle pelli, autore di un'ottima performance) e da Rick Anderson alla voce: il misterioso "Diamien King III" dei colossali Warlord di Bill Tsamis. Gli stessi Warlord la cui musica sembrava che fosse sempre stata una specie di punto di riferimento fisso nelle composizioni dei Martiria. E invece, oggi, scopriamo che non č cosě.

"On the Way Back" va infatti a riprendere brani di 25 anni fa, scritti da Menarini insieme con il primissimo singer della band, Massimo Di Vincenzo: lenti, oscuri e dal fortissimo sapore doom. Niente cascate di riff assassini e ultramelodici, come quelli a cui Andy ci aveva abituati in passato (in particolare nel terzo album, "Time of Truth", sicuramente il platter piů immediato tra quelli incisi dai Martiria), bensě suoni cupi, ritmiche dense e pesanti figlie di Black Sabbath e Candlemass. Fra una mazzata e l'altra di chitarra compaiono fraseggi e squarci della sei corde acustica, ma sempre a tinte tetre. La durata media dei pezzi č intorno ai sei minuti, e spuntano qua e l? anche innesti Progressive.

"Cantico" apre le danze su "Drought" e le intenzioni sono subito evidenti. Da qui inizia il viaggio nel tempo all'indietro: "Apocalypse", heavy-suite epica e drammatica che marcia lenta, nacque nel demo "The Twilight of Remembrance" targato 1987. "The darkness is so deep, too many promises I've Left – I'll never keep" canta Rick nel ritornello e il pathos č davvero alto. Proprio la voce di Anderson segna un altro cambio rispetto al passato: il singer sembra trovarsi molto piů a suo agio sui toni di questo album, donando alle canzoni un ulteriore velo di malinconia. L'andamento non cambia molto nelle tracce successive: la drammaticissima "Ashes to Ashes", "The Sower" (ancora dal demo dell'87) e "Gilgamesh" - unica concezione all'epicit? piů canonica e solenne - che narra le gesta di re Uruk e viene dal demo "Gilgamesh Epopee" (1988), esattamente come "Song" (con versi di Edgar Allan Poe).

Ma č con la penultima "Twenty Eight Steps" che i Martiria giocano l'asso finale: nove minuti di dramma con melodie soffuse alternate a ritmiche heavy che si impennano come scogli dal mare. La chiusura č per l'acustica "On the Way Back (I'd like to die in Venice)", requiem conclusivo con tanto di virtuosismi sulla sei-corde classica: anche questo datato '87, primo brano in assoluto composto da Menarini.

Coraggioso, epico quanto basta e ben fatto. Gran bel disco.

© Marco Drekiť Turco