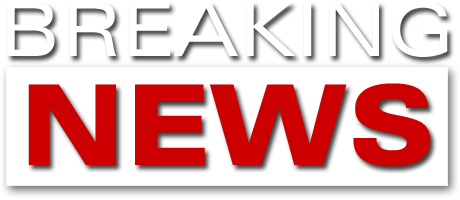 Shortly about us
Martiria is an epic/doom metal rock band formed back in the '80s and re-founded (after a long pause) in 2002. Seven album published (last one R-Evolution, with ex Black Sabbath Vinny Appice - 2014).

The band was formed back in the '80s. At the beginning the band was very much oriented towards Doom/Metal sounds such as: early Candlemass and Black Sabbath. After releasing just a few demos and featuring various musicians, in 1998 the members of the group decide to take a break for a while in order to experience different projects. (continue)
News and LIVE shows
Uh... it seems we have none planned right now.
Why don't you invite is in your local club?
mrc@martiria.com
(Booking info & more)

Info & booking
info@martiria.com
Reviews & Interviews
Reviews / Interviews


Album: On the way back ( 2011 )

REVIEW

Date: January '12
Author: Renato de Filippis
Vote: 75%
Language: Italian
Website: http://www.metalhead.it
Direct link: click here
per chi ama l'epic e il doom metal si tratta di un prodotto irrinunciabile.
Non credo serva ancora ribadire che i Martiria sono una delle formazioni più originali e dotate dell'intero panorama metallico italiano: lo hanno dimostrato a sufficienza i tre album apparsi nello scorso decennio, il debut "Eternal Soul", il meraviglioso "The Age of the Return" e il più recente "Time of Truth". Passati ora alla prestigiosa squadra della My Graveyard Productions, i nostri guardano alle proprie lontane origini (il primo embrione della band è addirittura del 1987) e pubblicano questo "On the Way back", rivisitazione delle prime composizioni apparse soltanto sui demo o del tutto inedite. Se "Drought" è abbastanza in linea con le ultime prove della band, già "Apocalypse" mostra un'anima pesante e sabbathiana, dove il riff pesante e gli accorti inserti di organo hanno una parte predominante. Se vogliamo trovare un paragone dalla discografia dei Martiria penserei a "The Cross", ma i due brani nascondono un'anima completamente diversa: epica in quest'ultimo, doom e seventies nel primo. Ancora più plumbea, ma con un testo paradossalmente aperto alla speranza è "Ashes to Ashes", il pezzo in cui forse Rick Anderson raggiunge il proprio picco di espressività; sabbathiana pure "The Sower", mentre "Gilgamesh" pesca a piene mani dall'epica più antica della storia umana. "You brought me Sorrow" e la titletrack ci mostrano invece la parte più intimista, malinconica e sofferta dell'anima dei Martiria, mentre la lunghissima "Twenty Eight Steps" è un altro mastodonte alla Candlemass che ci sprofonda nell'oscurità più completa. Non è, "On the Way back", un album facile, e rispetto alle prove precedenti è anzi addirittura più ostico e indecifrabile: serviranno ripetuti ascolti per giungere al nocciolo di un disco assolutamente sui generis e dalle atmosfere senza tempo. Tuttavia, per chi ama l'epic e il doom metal si tratta di un prodotto irrinunciabile.

© Renato de Filippis