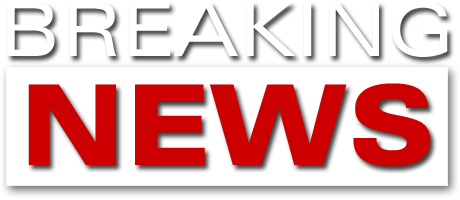 Shortly about us
Martiria is an epic/doom metal rock band formed back in the '80s and re-founded (after a long pause) in 2002. Seven album published (last one R-Evolution, with ex Black Sabbath Vinny Appice - 2014).

The band was formed back in the '80s. At the beginning the band was very much oriented towards Doom/Metal sounds such as: early Candlemass and Black Sabbath. After releasing just a few demos and featuring various musicians, in 1998 the members of the group decide to take a break for a while in order to experience different projects. (continue)
News and LIVE shows
Uh... it seems we have none planned right now.
Why don't you invite is in your local club?
mrc@martiria.com
(Booking info & more)

Info & booking
info@martiria.com
Reviews & Interviews
Reviews / Interviews


Album: R-Evolution ( 2014 )

REVIEW

Date: March '14
Author: Kóstas Koúlis
Vote: n/a
Language: Greek
Website: http://noizy.gr
Direct link: click here
Megále, poú ísoun esí krimménos? Kai ti ínai aftó to "The Viol And The Abyss"? Thélo epigóntos na kopanithó! Aftá ínai, paidiá mou… Brávo kai páli brávo! Póte xekináte Live ípame?
I Italí ipárkhoun edó kai déka khrónia toulákhiston, to 2004 íkhe kiklophorísi málista to dempoúto tous, "The Eternal Soul". To xekínisan Doom, sti sinékhia tous vyíkan diáphora oraía prágmata kai símera ékhoume ti khará na akoúme mia bánta pou paízi arkhontikó Métal, me Rok stikhía kai Doom evodiés. I phoní ínai mestí kai i khriá mésa stin psikhí mas kai ta déftera phonitiká ó, ti prépi! I Rocksector, pou ínai manoúla se óla aftá kai tsimpái pánta tis endiaphérouses kiklophoríes, ékane kai edó ta mayiká tis, ékhontas málista sto maníki tis éna exairetikó khartí. To Vinny Appice! O simpathís-simpathéstatos drummer ton Black Sabbath (kai Heaven & Hell phisiká), o ánthropos pou épaixe tímpana yia to megalítero Métal tragoudistí ólon ton epokhón (den tha se xekhásoume poté, Ronnie), vrísketai parón edó kai sphirokopí yia párti ton Romaíon.

Tin parástasi ostóso klévi o tragoudistís Flavio Cosma. Kainoúryios sto skhíma (ílthe stin bánta to Yenári tou 2013), me entiposiakí phoní kai apístefti ekphrastikótita, o brostáris mas éstile – éfkola kiólas – ston tíkho… To (kápos) balantoidés "Southern Seas" ínai éna apó ta tragoúdia pou pistopioún to tálantó tou. Apó dípla tou stivarés kitháres kai taxidiárika plíktra (pou paízontai apó ton ídio ánthropo! ), sinodévoun se éna kresénto émpnefsis kai melodikótitas.

Apó ki kai péra, kai epidí to Doom proïpothéti to epikó kai váisa vérsa, ta "Salem" kai "The Road Of Tenochtitlan" (Nai, Aztéki sto kólpo! ) sphrayízoun to alithés tis prótasis. Yia na élthi to "Grim Reaper", me tis takhítites, ta Doomika kai ta kampanoidí plíktra kai na mas pári ta mialá! Kalá, póses kommatáres borí na ékhi éna kai móno álmpoum? Óses borí? Óses théli? M' arésete, prokhoráme!

Ti, ékhoume kai Folk edó? Aftó to "Light Brigade" mou káni polí Celtic kai goustáro apístefta… Yia na doúme ti paízi kai parakáto… Ti riphphára ínai aftó to omónimo, re phíle? Kai metá i phoní… pagoméni, áneti, ayérokhi… Skhedón Dark Rock! Megále, poú ísoun esí krimménos? Kai ti ínai aftó to "The Viol And The Abyss"? Thélo epigóntos na kopanithó! Aftá ínai, paidiá mou… Brávo kai páli brávo! Póte xekináte Live ípame?

© Kóstas Koúlis